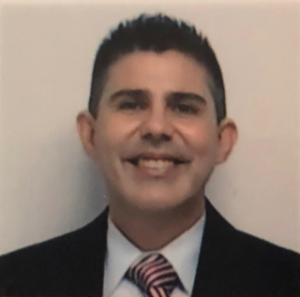 Título/Appointment: Catedrático Auxiliar
Departamento/Department: Administración de Empresas
Institución/Institution: UPR-Cayey
E-mail: angel.ortiz24@upr.edu
Teléfono/Phone: (787) 738-2161, ext. 2015
Reseña/Biosketch:
As an Assistant Professor of Accounting at the UPR-Cayey Campus, Angel teaches managerial accounting, taxes, and auditing in the school's undergraduate programs. He grew up in San Juan, Puerto Rico, where become a Certified Public Accountant (CPA) and studied a Juris Doctor (J.D.) at the University of Puerto Rico. Prior to completing his DBA at Walden University in Minnesota, Angel worked as a Senior Auditor with PricewaterhouseCoopers (PwC), a Senior Treasurer with Pfizer Pharmaceuticals, Chief Financial Officer at Albizu University, and a Secretary with the Department of Treasury of Puerto Rico. His research interests are focused on forensic accounting, taxation, and occupational fraud. Among other interests, Angel supports different student and community initiatives in areas of entrepreneurship and small businesses.
Perfiles en línea/Online Profiles:
Áreas de investigación/Research interests:
Forensic accounting
Taxation
Occupational Fraud
Auditing